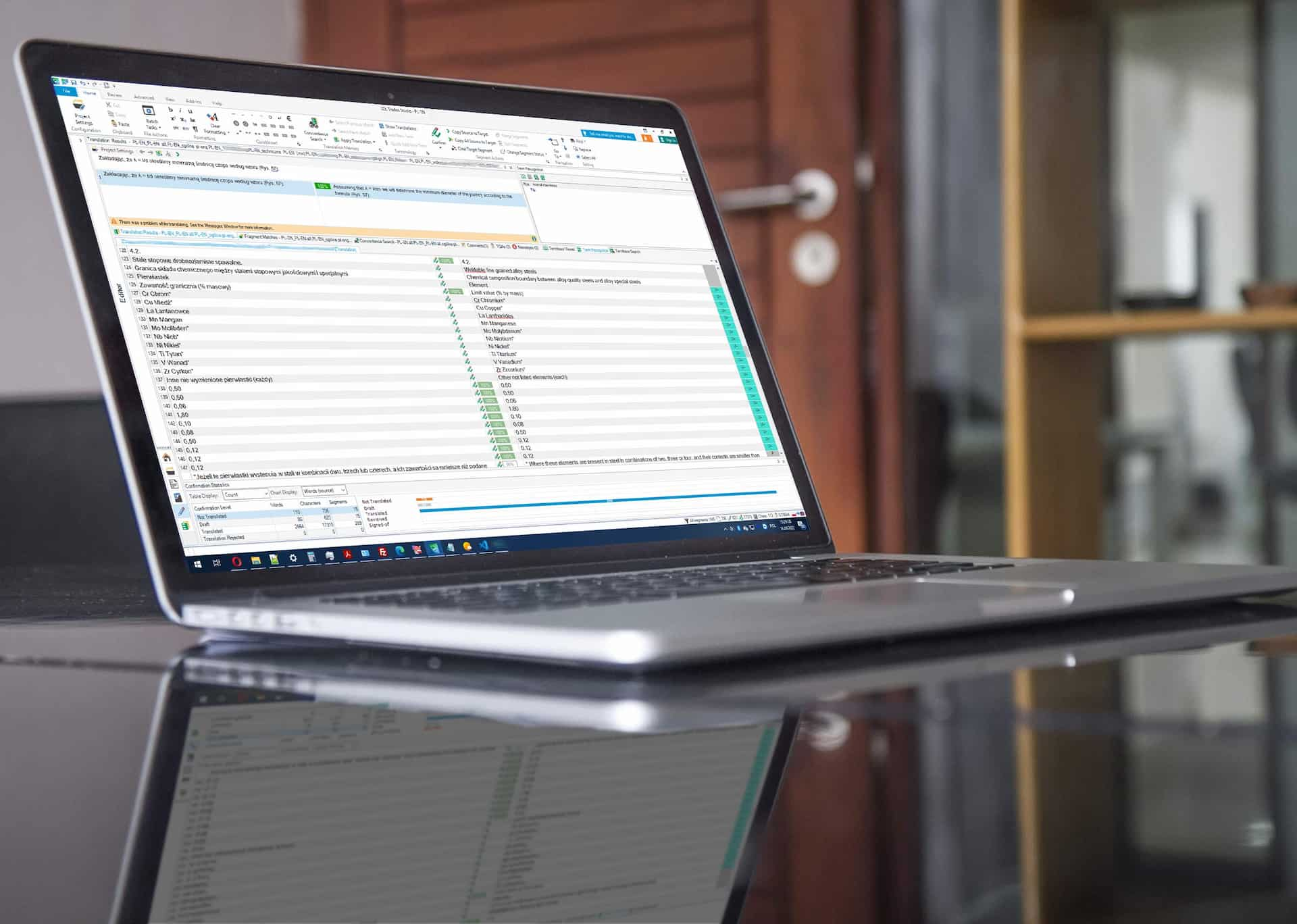 Translations supported by CAT tools
OUR ASSETS
Consistently high quality of translations
Time and money savings
Terminological consistency within a given text
Efficient translation project management
The possibility to use term bases in future projects
The possibility to maintain terminological consistency across various documents
The possibility to translate documents in non-standard file types, including InDesign, Quark, FrameMaker, html, xml, csv, json, yaml, LaTeX, and PO files.
CAT  TOOLS  ̶  FOR WHOM?
If large-scale projects are involved, where lengthy texts need to be translated, and there is a likelihood that some phrases or text excerpts will be repeated or that similar translation tasks may be ordered in the future, we recommend translations supported by CAT software. 
What are the benefits of translating with the use of CAT tools?
Translations using CAT tools (computer-assisted translation) are a form of translation in which the translation process is supported by a special computer program. The operation of the tool is based on a state-of-the-art and extensive translation memory which allows us to develop translation and terminology resources to improve the quality of translation and streamline the translation process. Every project we complete provides a new addition to these resources, and the glossaries and term bases will be used for further translations. In addition, the terminology management module ensures a consistent use of terminology even if a given document is rendered by several translators. Each translator may receive a term list, and the program makes sure it is used.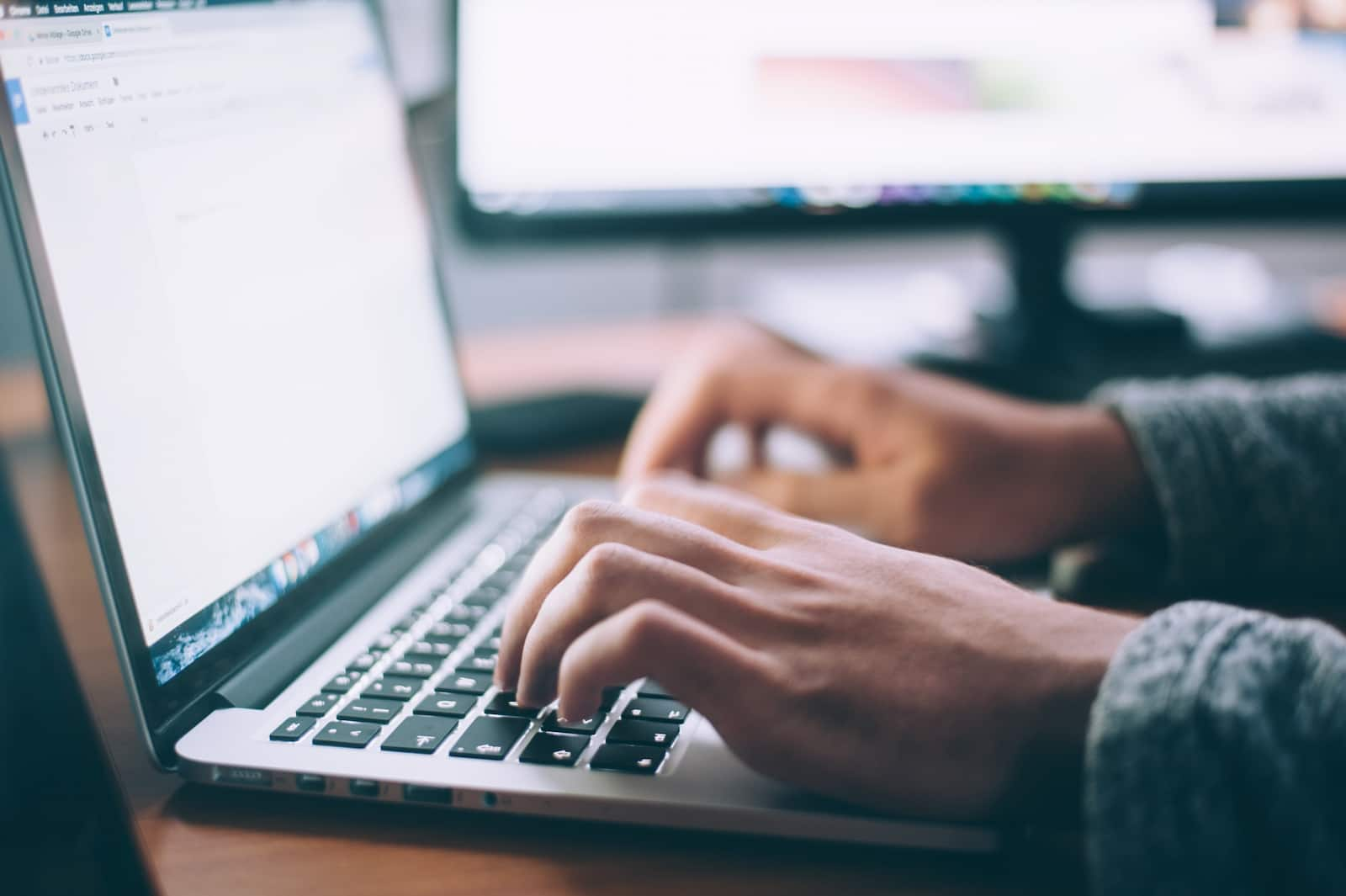 The Quality Assurance function is a module of key importance to translation quality. In practice, the function means that a given translation goes through a QA process which resembles proofreading and editing. Its goal is to identify text excerpts which:
have not been translated and are identical to the source text,
differ in terms of numerical values in relation to the original text,
are different than the translations of similar text segments which were translated earlier,
differ in terms of the use of punctuation marks in relation to the original texts,
have different formatting.
Thanks to such multi-level review, the translation is free of errors and does not need to be subject to any additional proofreading work.
The document formatting module is a very interesting function that improves work efficiency. Thanks to the module, translations prepared with the use of CAT tools are "pasted" in the format of the source document. This way we are able to create a copy of the source document with the translated text prepared by our translators.
Another advantage of this form of translation is the possibility to manage the whole process and track work progress. This function allows our team to respond to emerging issues on an ongoing basis, even where extensive projects are involved. It significantly improves the quality of communication between all specialists engaged in a given project, which allows the timely completion of projects despite obstacles that might arise.
THE SOFTWARE WE USE
Computer-assisted translation software available on the market includes, in particular, Trados Studio, Wordfast, memoQ, Across, DéjàVu, Star Transit and Swordfish. Our translators make the most of the potential of Trados. We believe that it is one of the most refined CAT tools with a long-standing history, providing an invaluable support in the translation process.
WHAT LANGUAGES DO WE TRANSLATE USING CAT TOOLS?
We have the resources to handle most possible language pairs.
Send us a query stating the language pair so we can check for the availability of translators for that pair.
Throughout the years, our experience, timeliness and integrity have made us a reliable partner for many organisations and institutions.
Together, we will find a solution that works best for you.
Our translators are at your disposal -> CONTACT